http://spanishnewstoday.com/paintball-guns-classified-as-firearms-in-spain_47820-a.html
Le Millénnium séries Barcelone / Costa Dorada 2016 laissera un gout amer aux équipes lors de la rentrée au pays.
La législation espagnole concernant la réglementation des lanceurs de Paintball a changée depuis 2012 ceux ci étant devenus des armes à feu.
Plusieurs équipes ont dus être débarquées de l'avion, pour ne pas avoir déclarés ou mal référencés leurs lanceurs, qui ont étés confisqués pour destruction.
Pour la manche suivante de Bitburg, faites attention, les lanceurs non estampillés avec le Marquage (F) pourraient subir le même sort.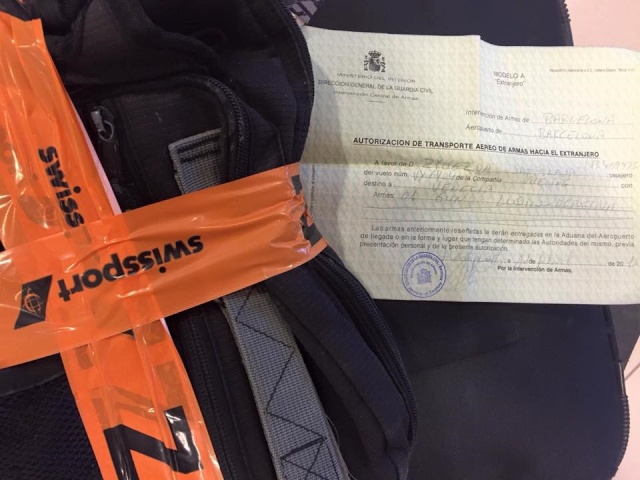 Formulaire d'autorisation de transport aérien d'armes. (Source ML Kings).
Form of authorization of air transport of weapons. (ML Kings source).
--------------
Millénnium series Barcelona / Costa Dorada 2016 will leave a bitter taste to the teams during the comeback in the country.
The Spanish legislation concerning the regulations of the throwers of Paintball changed since 2012 those this having become firearms.
Several teams must be unloaded(landed) by the plane, not to have declared or badly referenced their throwers, who were seized for destruction.
For the following sleeve(round) of Bitburg, watch out, the throwers not stamped with the Marking ( F ) could undergo the same fate(spell).
---
Permission de ce forum:
Vous
ne pouvez pas
répondre aux sujets dans ce forum