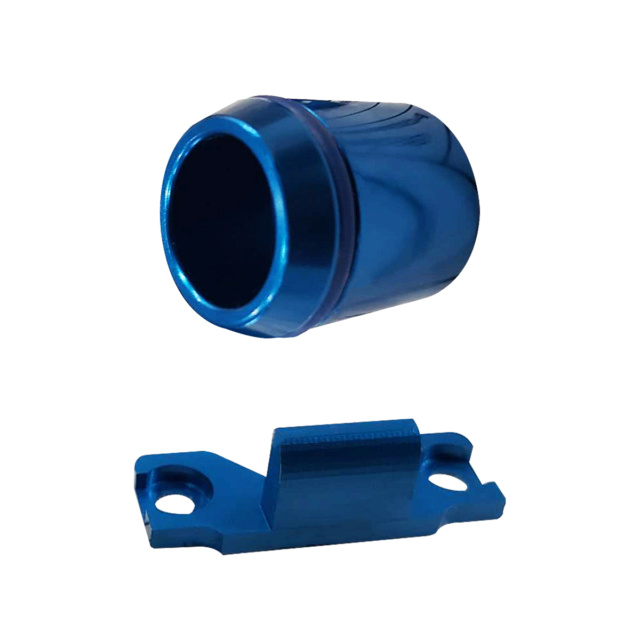 Due to the changes and evolution of First Strike rounds over the years, there has been a need to adjust components of the DAM bolt tip and magazine compartment in the DAM marker series. Through fluid collaboration with our design team and avid DAM supporter George (Unanistan) Belegrinis, the DAM GBD FSR Feed Kit was born.  Through testing we have seen a significant improvement on reduction of "flipped" First Strike rounds and mis-feeding. This is the must-have upgrade for all DAM owners!
Bolt tip will work on all previous DAM bolts that accept the screw on style bolt tip.
Kit includes:
Aluminum FSR Bolt Tip with 014 BN 70 o-ring
Aluminum FSR Guide Plate
2 - 4-40 Button head screw x 3/16
-----------------
En raison des changements et de l'évolution des étuis First Strike au fil des ans, il est devenu nécessaire d'ajuster les composants de la pointe de culasse DAM et du compartiment de magasin de la série de marqueurs DAM.
Grâce à une collaboration fluide avec notre équipe de conception et fervent partisan du DAM George (Unanistan) Belegrinis, le kit d'alimentation DAM GBD FSR est né.
Grâce aux tests, nous avons constaté une amélioration significative de la réduction des étuis First Strike «retournées» et des erreurs d'alimentation.
C'est la mise à niveau indispensable pour tous les propriétaires de DAM!
La pointe de culasse fonctionnera sur toutes les culasses DAM précédentes qui acceptent la vis sur la pointe de culasse.
Le kit comprend:
Embout de culasse FSR en aluminium avec joint torique 014 BN 70
Plaque de guidage FSR en aluminium.
2 - 4-40 Vis à tête ronde x 3/16
Source Photos et article: Dye
Traduction: SOP Staff.
---
Permission de ce forum:
Vous
ne pouvez pas
répondre aux sujets dans ce forum