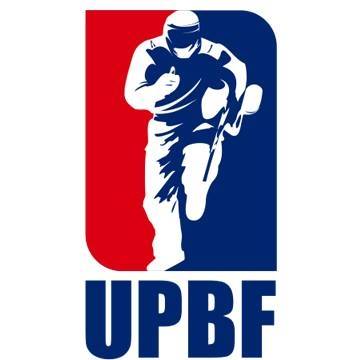 A new paintball confederation was born for the "Middle East" region; the MEPBF (Middle East Paintball Federation).
Part of the UPBF, the MEPBF will be dealing with all questions relating to Middle East paintball, such as:
- To promote paintball in Middle East in a spirit of peace, understanding and fair play, without any discrimination on account of politics, gender, religion, race or any other reason.
- To Monitor and control the development of every type of paintball in Middle East region.
- To organise and conduct international paintball competitions and tournaments at Middle East level for every type of paintball whilst respecting the players' health.
- To prevent all methods or practices which might jeopardise the regularity of matches and competitions and give rise to the growth of paintball.
- To ensure that sporting values always prevail over commercial Interests.
- Redistribute revenue generated by paintball in accordance with the principle of solidarity and to support reinvestment in favor of all levels and areas of paintball, especially the grassroots of the game.
- To promote unity among Member Associations in matters relating to Middle East and world paintball.
- Safeguard the overall interests of Member Associations.
- To ensure that the needs of the different stakeholders in Middle East paintball (leagues, clubs, players, supporters) are properly taken into account.
It's president, Akou Amir will be assist you gladly
Email: aco@mepbf.com
Web site: www.mepbf.com
Facebook : www.facebook.com/MiddleEastpaintballfederation
Instagram : https://www.instagram.com/mepbf
-------------------
Une nouvelle confédération de paintball est née pour la région «Moyen-Orient»; la MEPBF (Fédération de Paintball du Moyen-Orient).
Faisant partie de l'UPBF, la MEPBF traitera de toutes les questions relatives au paintball au Moyen-Orient, telles que:
- Promouvoir le paintball au Moyen-Orient dans un esprit de paix, de compréhension et d'équité, sans aucune discrimination fondée sur la politique, le genre, la religion, la race ou toute autre raison.
- Surveiller et contrôler le développement de chaque type de paintball dans la région du Moyen-Orient.
- Organiser et organiser des compétitions et des tournois internationaux de paintball au niveau du Moyen-Orient pour tous les types de paintball, tout en respectant la santé des joueurs.
- Empêcher toute méthode ou pratique susceptible de compromettre la régularité des matches et des compétitions et de donner lieu à un développement du paintball.
- Veiller à ce que les valeurs sportives prévalent toujours sur les intérêts commerciaux.
- Redistribuer les recettes générées par le paintball conformément au principe de solidarité et soutenir les réinvestissements en faveur de tous les niveaux et de tous les domaines du paintball, en particulier du football de base.
- Promouvoir l'unité des associations membres pour les questions relatives au paintball au Moyen-Orient et dans le monde.
- Sauvegarder les intérêts généraux des associations membres.
- S'assurer que les besoins des différents acteurs du paintball au Moyen-Orient (ligues, clubs, joueurs, supporters) sont correctement pris en compte.
Akou Amir, son président, sera heureux de vous aider
Courriel: aco@mepbf.com
Site Web: www.mepbf.com
Facebook: www.facebook.com/MiddleEastpaintballfederation
Instagram: https://www.instagram.com/mepbf
---
Permission de ce forum:
Vous
ne pouvez pas
répondre aux sujets dans ce forum