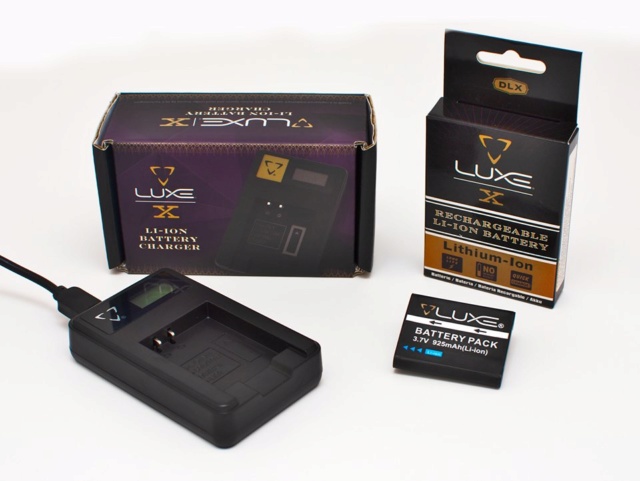 Never be without power! The Luxe
X can be charged from any USB source with its included cable.
AND now more even charging options exists:
- Luxe
X External battery charger: Rapid charging with battery indicator screen + spare cable
- Luxe
X Battery - a spare 900maH battery that can be swapped into your Luxe
X in just seconds (this is a spare/secondary to the one that ships with the Luxe
X)
Available now from your favorite DLX Authorized retailer!
#LuxeNation #Paintball #LuxeX #DLXTechnologies #ProPaintball Houston Heat - San Diego Aftermath - Tampa Bay Damage
----------------------
Ne soyez jamais à court de batterie sans la puissance!
Le Luxe
X peut être chargé à partir de n'importe quelle source USB avec son câble inclus.
ET il existe maintenant plus d'options de chargement homogènes:
- Chargeur de batterie externe Luxe
X: charge rapide avec écran indicateur de batterie + câble de rechange
- Batterie Luxe
X - une batterie de rechange de 900 mAH pouvant être échangée contre votre Luxe
X en quelques secondes à peine (il s'agit d'une batterie de secours / secondaire à celle livrée avec le Luxe
X)
Disponible dès maintenant chez votre revendeur DLX agréé préféré!
#LuxeNation #Paintball #LuxeX #DLXTechnologies #ProPaintball Houston Heat -  San Diego Aftermath - Tampa Bay Damage
---
Permission de ce forum:
Vous
ne pouvez pas
répondre aux sujets dans ce forum