Concours Pit Crew Costumé / CDF 17
SPIRIT OF PAINT·MERCREDI 31 MAI 20172 lectures
Bonjour,
suite à une idée lancée, il y a quelques temps de cela sur l'élaboration d'un concours de pit crew costumés comme nous pouvons en voir quelques exemplaires au détour des allées d'un circuit ou de tournois locaux, et dans l'optique de diversifier l'approche du Paintball de compétition avec une note d'humour, Spirit of Paint lance le 1er concours de Pit Crew Costumé qui aura lieu lors du Championnat de France de Paintball 2017 sur le site de Paintball 94 à Sucy / Bonneuil du 3 au 5 Juin 2017.
Le pit Crew (Personnel d'aide d'une équipe de Compétition, assigné au nettoyage de la tenue de jeu des joueurs del'équipe, ramassage et remplissage des pots, intendance du stock de billes) pourra s'il le désire, se costumer avec un déguisement original.
Seuls les pit crews disposant de l'accréditation FFP (Bracelet d'accès à la Zone Joueurs & Terrain) sont validés et le costume ne dois gêner en aucun cas, le port d'un masque de protection de Paintball agréé, et avec le port de la jugulaire obligatoire.
Le Pit Crew, s'il dois entrer sur le terrain pour le ramassage des pots devra obligatoirement porter un masque de protection agréé et ne devra en aucun cas, perturber l'inter matchs ou le match en cours pendant la récupération des pots et ne pas influer sur le match en cours s'il est retenu sur le terrain pendant le match.
Un jury composé de joueurs notera le Pit Crew en fonction de l'originalité du costume et de la prestance du Pit Crew.
Le gagnant bénéficiera pour lui et son équipe, d'un pack photo offert gracieusement par Spirit of Paint & sa division SOP Pics.
Les photos du Pit Crew Costumé gagnant ainsi que tous les participant(e)s seront diffusés via cet article, et sur le Spirit of Paint Forum ainsi que sur les différends blogs gérés par SOP.
Bon costume et à ce weekend.!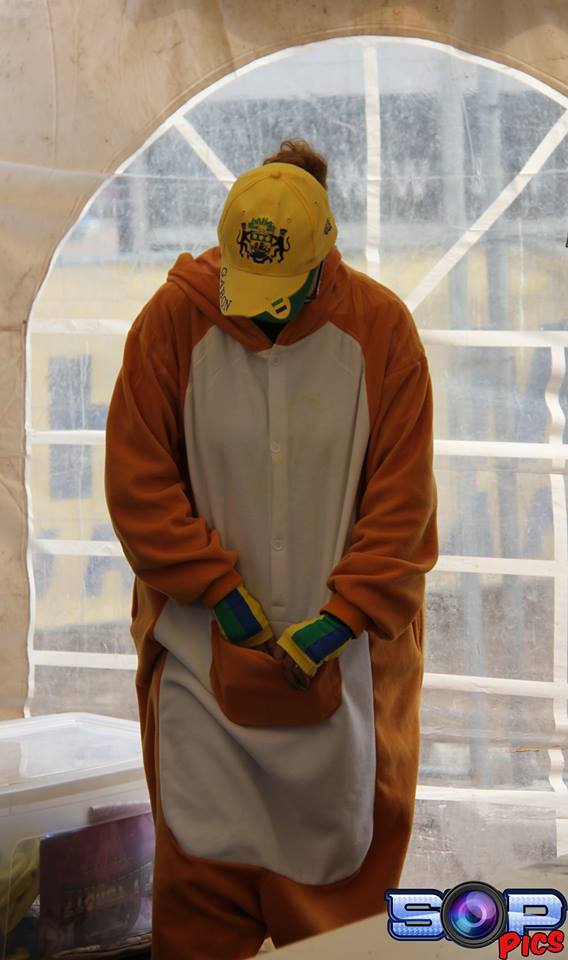 Exemple de costume: Pit Crew Assala / Millénnium Séries Puget 2017
---
Permission de ce forum:
Vous
ne pouvez pas
répondre aux sujets dans ce forum