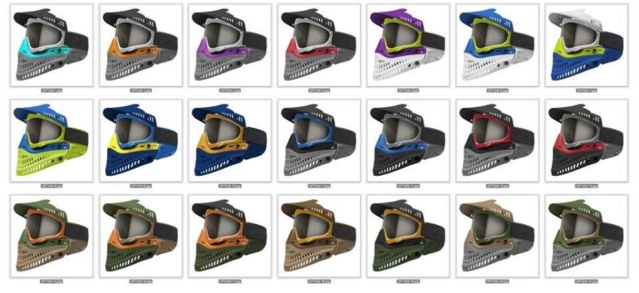 What is your favorite JT Paintball #proflex color combination?
Here at JT we're looking at a whole bunch of possible color combinations to release in 2019!
National Xball League Pro team San Antonio X-Factor will be rocking these all season long!
The photo below is just a sample of what can be created.
Post what your color combination would be below, including visor, frame, mouth piece, and ears.
#paintball #chooseyourcolor #bestmask
------------------------
Quelle est votre combinaison de couleurs de votre masque JT Paintball #proflex préféré?
Chez JT, nous envisageons un grand nombre de combinaisons de couleurs possibles à sortir en 2019!
L'équipe nationale de la Xball League Pro, San Antonio X-Factor, les animera toute la saison!
La photo ci-dessous est juste un échantillon de ce qui peut être créé.
Publiez votre combinaison de couleurs ci-dessous, y compris visière, monture, protection basse et oreilles.
Source: JT Paintball
---
Permission de ce forum:
Vous
ne pouvez pas
répondre aux sujets dans ce forum