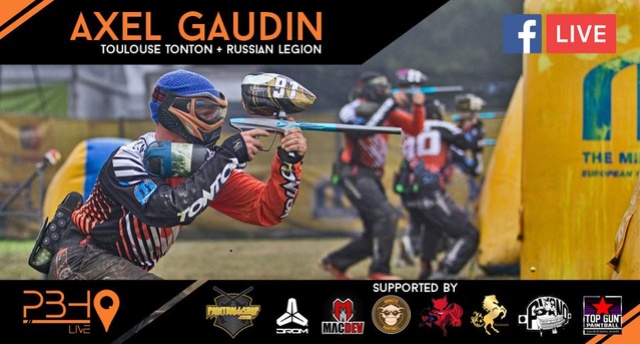 NEXT MONDAY !
Live on PBHQ, I will be joined by special guest AXEL GAUDIN from Russian Legion "official" + TonTon to have a chat about everything going on for him in both the National Xball League + Millennium Series Ltd.
With the next events in each series coming up soon, its your chance to hear directly from one of the world's elite players. You're invited to ask questions in the chat or send them through in advance.
I hope to see you in the comments.
LIVE, this Monday...
10:00pm - NZ
8:00pm - NSW / VIC / ACT / TAS / QLD
7:30pm - SA
6:00pm - WA / Malaysia / Singapore
5:00pm - Thailand
12:00pm - France
Source: Facebook: PN HQ Australia
-------------------------------------
LUNDI PROCHAIN !
En direct sur PBHQ, je serai accompagné par l'invité spécial AXEL GAUDIN de "RL " de la Russian Légion + TonTon pour discuter de tout ce qui se passe pour lui, à la fois dans la National Xball League + Millennium Series Ltd.
Avec les prochains événements de chaque série à venir, votre chance d'entendre directement de l'un des joueurs d'élite du monde.
Vous êtes invité à poser des questions au chat ou à les envoyer par avance.
J'espère vous voir dans les commentaires.
LIVE, ce lundi ...
22h00 - NZ
20h00 - NSW / VIC / ACT / TAS / QLD
19h30 - SA
18h00 - WA / Malaisie / Singapour
17h00 - Thaïlande
12h00 - France
---
Permission de ce forum:
Vous
ne pouvez pas
répondre aux sujets dans ce forum