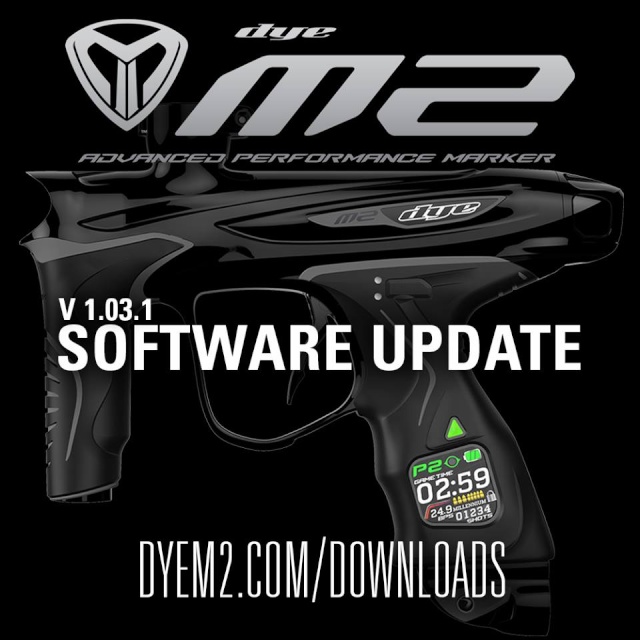 The M2 is always improving. Following last month's software update a small percentage of M2's have had varying updating issues. We researched the problem and found that a few components on some M2 boards would not allow for the previous software update to be 100% uploaded. We have since corrected the software to more accurately account for component tolerance ranges.
The glitch, occurring on only some boards, would allow an incomplete program update without alerting a "failed update". The new software fixes this, and ensures a complete and accurate software update.
We encourage our M2 customers to visit
www.dyem2.com/downloads
and update to the most recent software. Now no matter what M2 board you have our software update will work as intended.
We regret any difficulties this has caused for our customers. We at Dye Precision are committed to doing everything in our power to avoid an issue like this in the future.
------------------------
Le m2 est toujours en amélioration.
Après le mois dernier, et sa mise à jour du logiciel un petit pourcentage de M2  ont eu des problèmes de mise à jour des variables.
Nous avons fait des recherches sur le problème et nous avons trouvé que quelques éléments sur certains M2 ne n'arrivaient pas à télécharger la totalité du micrologiciel à partir de la page de mise à jour.
Nous avons depuis corrigé le logiciel pour mieux tenir compte de la tolérance de composante des éléments.
Le problème, survenant sur seulement quelques lanceurs, permettrait de procéder à une mise à jour du programme incomplète sans alerter par un message d'erreur.  "impossible de mettre à jour".
Le nouveau logiciel corrige ce problème, et assure une mise à jour complète et précise du logiciel.
Nous encourageons nos utilisateurs de M2 à visiter le site
www.dyem2.com/downloads
et est de procéder à la mise à jour du micrologiciel le plus récent.
Maintenant, peu importe du modèle de M2, notre mise à jour du micrologiciel fonctionnera comme prévu.
Nous regrettons tout ce qui a causé des difficultés pour nos clients. Dye précision,  sommes engagés à faire tout ce qui est en notre pouvoir pour éviter un problème comme celui ci dans le futur.
Traduction: Sop Staff.
Apollon de la raclette




Messages

: 3591


Date d'inscription

: 30/09/2015


Localisation

: Paris




---
Permission de ce forum:
Vous
ne pouvez pas
répondre aux sujets dans ce forum