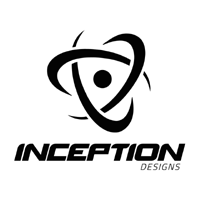 Autocockers in the Millennium series?
Inception Designs is seriously considering sponsoring a Millennium series team with custom Autocockers and Stella Barrel systems now that the Millennium is going to a limited paint format.
Who would like to see that? And who should we sponsor? Maybe we need to send over a team of old school Autococker shooters to show them how it's done?
Thoughts on limited paint for tournament play?
#inceptiondesigns #autococker #stella #millenniumseries #paintball #limitedpaint #wpbo
"Millennium Series confirms the WPBO 500 format for the 2016 season
Following the WPBO's lead on introducing a limited paint format in 2017, The Millennium Series along with The EPBF and many other major European leagues, has decided to adopt the WPBO 500 Format for the 2016 season, in order to make tournament paintball more affordable for everybody sooner, rather than later.
In 2015 extensive testing of the format was carried out by the EPBF and a number of leagues in Europe, which received very positive feedback. Following this, teams asked the Millennium Series to adopt the format for this season. It was decided to firstly conduct an opinion poll of our Millennium customers in order to receive our customers views. The opinions obtained from over 200 teams were carefully analyzed and the result was conclusive with a vast majority of teams supporting a move to the WPBO 500 format. Even more convincing was the unexpected result from the CPL teams, of which 100% replied with 68% in favour of the change.
This is a very significant move in our sport, one which we believe will help improve the growth and health of participants and the industry alike. Players will be able to play and train more often and the skill level will rise with a greater emphasis on quality over quantity.
Players will now be able to budget more accurately with a lower cost of playing, more people will be attracted to our sport and not scared off by the high costs, existing players will be able to train more and attend more events.
Over time, this will lead to more teams forming, leading to improved business for all; manufacturers, fields and leagues."
Source: Facebook Inception Designs.
--------------------------
Autocockers aux millénnium Séries?

Inception Designs envisage sérieusement de parrainer une équipe pour le  Millennium Séries avec Autocockers personnalisés et des systèmes Stella Barrel maintenant que le Millenium va un vers un format de en billes limitées.

Qui aimerait voir cela? Et qui devrait vous parrainer? Peut-être que nous avons besoin d'envoyer plus d'une équipe de joueurs en Autococker de la vieille école pour leur montrer comment on joue.?


Communiqué de Presse Millénnium Séries WPBO 500:

Millennium Séries confirme le format WPBO 500 pour la saison 2016

Suivant l'exemple de l'WPBO sur l'introduction d'un format de peinture limitée en 2017, le Millennium séries avec EPBF et bien d'autres grands championnats européens, a décidé d'adopter le format 500 de WPBO pour la saison 2016, afin de faire un tournoi de paintball plus abordable pour tout le monde.

En 2015, de nombreux essais du format 500 ont étés réalisés par l'EPBF et un certain nombre de ligues en Europe, qui ont reçus des commentaires très positifs.
Suite à cela, les équipes ont demandé au Millennium Series d'adopter le format pour cette saison.
Il a été décidé de procéder tout d'abord un sondage d'opinion de nos clients du Millénium séries.
Les opinions obtenues à partir de plus de 200 équipes ont été soigneusement analysés et le résultat a été concluant avec une grande majorité des équipes de soutien d'un mouvement au format WBPO 500.
Encore plus convaincant a été le résultat inattendu de la part des équipes de CPL, dont 100% ont répondu à 68% en faveur du changement.

Ceci est une mesure très importante dans notre sport, celle qui, selon nous, contribue à améliorer la croissance et la santé des participants comme pour les professionnels.
Les joueurs seront en mesure de jouer et s'entraîner plus souvent et le niveau de compétence vont augmenter avec un plus grand accent sur la qualité plutôt que la quantité.

Les joueurs disposent d'un pouvoir budgétaire avec plus de précision avec un coût inférieur de jeu, plus de gens seront attirés par notre sport et pas effrayés par les coûts élevés, les joueurs existants seront en mesure de mieux se former et assister à plusieurs événements.

Au fil du temps, ce qui conduira à plus d'équipes formées, conduis à une meilleure activité pour tous, les fabricants, les championnats et les ligues.

VF: SoP Staff
Apollon de la raclette




Messages

: 3711


Date d'inscription

: 30/09/2015


Localisation

: Paris





Sujets similaires
---
Permission de ce forum:
Vous
ne pouvez pas
répondre aux sujets dans ce forum