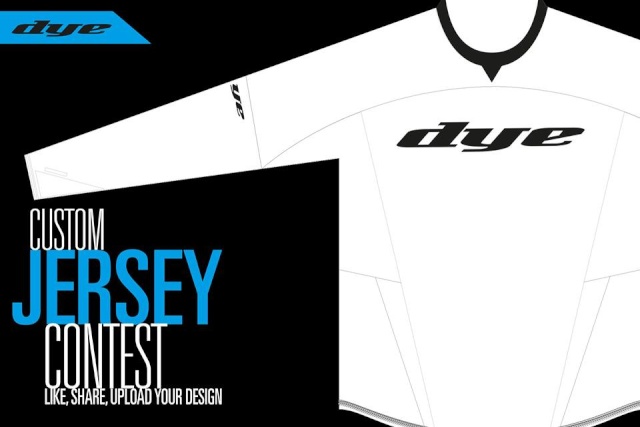 Custom Jersey Contest: your chance to win a package of 5 Custom Jerseys!
Design your DYE UL Custom Jersey
Like, Share, Upload your design
1) Download the template for the contest here:
https://www.dropbox.com/s/vv5vra3hm0csxu4/Template%20Custom%20Jersey%20Contest.pdf?dl=0
2) Be creative and design the UL Custom Jersey of your choice (please don't repaint the outline of the Jersey template and don't repaint or replace the DYE logos which have to be on the Jersey)
3) Upload your design in the comments below
4) Generate likes for your design
5) Top 4 designs (with the most likes) will be in the final and will be published again on our Facebook page on the 18th of February 2016
6) The winner of the final (top 4 designs) is the one with the most likes
Don't forget to share and like this post!
Deadline for designs: Thursday 18th of February 2016 at 1 pm (CET). The top 4 designs will reach the final.
Winner will get 5 UL Jerseys in his Custom Jersey Design! Just as long as it is technically possible and doesn't infringe any copyright, of course!
Designs deemed unacceptable will be excluded from the contest.Custom Jersey concours : votre chance de gagner un paquet de 5 custom maillots !
Concevez votre dye ul custom jersey.
--------------------------------
Aimer, partager, envoyez votre design.
1) Téléchargez le gabarit pour le concours ici :
https://www.dropbox.com/…/Template%20Custom%20Jersey%20Cont…
2) Etre créatif et design de l'ul custom jersey de votre choix (veuillez ne pas repeindre le contour de la template de jersey et de ne pas remplacer la repeindre ou teinture logos qui doivent être sur le jersey).
3) Télécharger votre conception dans les commentaires ci-dessous.
4) Générer des mentions j'aime pour votre design.
5) TOP 4 Designs (avec le plus de mentions j'aime) sera en finale et sera publiée à nouveau sur notre page Facebook sur le 18 ème du mois de février 2016.
6) Le vainqueur de la finale (TOP 4 Designs) est celui avec le plus de mentions j'aime.
N'oubliez pas de partager et comme ce post !
Date limite pour les dessins : Jeudi 18 février 2016 à 1 h (cet). Le TOP 4 des designs auront atteint la finale.
Gagnant recevra 5 UL MAILLOTS DANS SON Custom Jersey Design ! Tant qu'il est techniquement possible et n'a pas enfreint aucun droit d'auteur, bien sûr !
Dessins jugés inacceptables seront exclus de la compétition.
Traduction VF:
Source: Facebook Dye Europe
Apollon de la raclette




Messages

: 3710


Date d'inscription

: 30/09/2015


Localisation

: Paris




---
Permission de ce forum:
Vous
ne pouvez pas
répondre aux sujets dans ce forum